In this episode, Islam on the Edges host Dr. Ermin Sinanovic talks to Dr. Dženita Karić (Humboldt University, Germany) and Đermana Kurić (a Ph.D. student at the University of Sarajevo) about female Muslim piety in Bosnia and Herzegovina. The episode examines a renewed interest in the study of piety in religion in general, then focuses on female piety in Bosnia and Herzegovina, tracing its evolution from the Ottoman times through different political periods in the country's history to the present.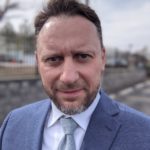 ---
In 1981, two Muslim women – Hajjah Hidajeta Mirojević and Hajjah Safija Šiljak – from Bosnia and Herzegovina, which was then in Yugoslavia, traveled to Hajj – the Muslim pilgrimage in Makkah – by car. They drove through Yugoslavia, Bulgaria, Turkey, Syria, Jordan, and finally reached Saudi Arabia. The sight of two women driving a car through the Arabian desert invited curious looks by the Saudi police officers, who were polite and did not interfere with their sacred journey. The ladies left a diary that has only recently received scholarly attention. In this episode, Dr. Dženita Karić, one of our two guests, talks about their journey, which was covered in her dissertation.
Welcome to the 5th episode of Islam on the Edges channel of the Maydan Podcast, a project by the Ali Vural Ak Center for Global Islamic Studies at George Mason University in Virginia. In this fascinating episode, I host two Bosnian researchers, Đermana Kurić and Dr. Dženita Karić, who reveal a rich history of female piety in Bosnia and Herzegovina.
We start by talking about the renewed interest in the study of piety in religion and humanities in general, particularly in Muslim piety. We then zoom on female Muslim piety in Bosnia and Herzegovina. The two guests look at the sources and what these sources tell us about female Muslim piety in Bosnia, starting with the Ottoman era until the present. Throughout the episode, we hear about the fascinating stories of women's resilience during the communist rule in Bosnia and Herzegovina, their commitment to the faith of Islam, female mawlids or celebration of the Prophet Muhammad PBUH, and – of course – the amazing Hajj journey by two remarkable Bosnian Muslim women.
As this episode went into production, we received the news that one of the two women, Hajjah Safija Šiljak, passed away – may God have mercy on her. This episode is dedicated to her.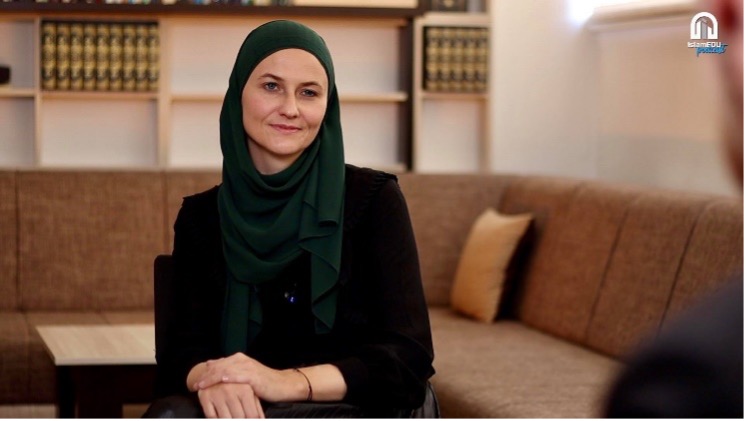 Đermana Kurić works as a free-lance researcher, consultant, translator, and facilitator. At her last position, she spent five years working as an Adviser on Combating Intolerance and Discrimination against Muslims at the Organization for Security and Co-operation in Europe (OSCE) in Warsaw, Poland. Previously she worked as a researcher at the Institute for the Islamic tradition of Bosniaks, served as the Head of Human Rights and Freedom of Religion Commission of the Islamic Community in Bosnia and Herzegovina, as a fellow at the Center for Advanced Studies and Head of Research at Center for Education and Research, Nahla, in Sarajevo.  She holds a BA degree in English language and literature, an MA degree in Religious Studies from the Center for Interdisciplinary Postgraduate Studies, the University of Sarajevo (in cooperation with Arizona State University, University of Oslo and the University of Copenhagen). She is currently preparing her Ph.D. thesis on Bosnian Muslim women's ways of navigating their religious life from WW2 onwards.  She (co)authored volumes/articles involving the issues of religion, human rights, and women.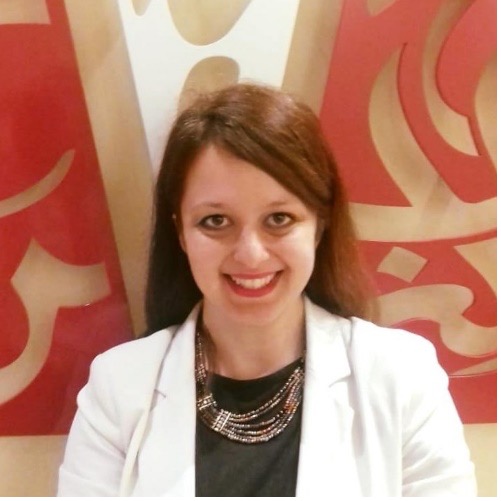 Dr. Dženita Karić is a postdoctoral researcher at the Berlin Institute for Islamic Theology, Humboldt-Universität zu Berlin. She received her Ph.D. in Near and Middle Eastern studies from SOAS in London in 2018. Her previous research dealt with Bosnian Hajj discourses in a longue durée perspective, and she is currently working on devotional piety in the early modern Ottoman period. She has written for the British Journal of Middle Eastern Studies, Archiv Orientalni, Prilozi za orijentalnu filologiju, The Oxford Encyclopedia of Islam and Women, Christian-Muslim Relations: A Bibliographical History (Brill), and Cultural History (forthcoming). She has also contributed to the edited volumes Muslim Women's Pilgrimage to Mecca and Beyond: Reconfiguring Gender, Religion, and Mobility (ed. Marjo Buitelaar, Manja Stephan-Emmrich, Viola Thimm, Routledge 2020) and Muslim Pilgrimage in Europe (ed. Ingvild Flaskerud and Richard J. Natvig, Routledge 2016).