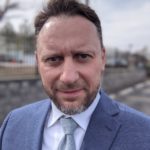 In this episode, "Islam on the Edges" travels to a traditional edge of the Muslim and Arab worlds, Morocco. Often overlooked in the study of Islam and Islamic thought, Moroccans see themselves as part of the larger Arab/Islamic world and consciousness. Due to its rich Islamic traditions and the encounter with the European colonizers and thought, the Moroccans have developed a strand of Islamic thought that is both thought-provoking and innovative.
In the first part of this podcast, Islam on the Edges host Dr. Ermin Sinanovic talks with Dr. Mohammed Hashas about the emergence of modern and contemporary Islamic thought in Morocco throughout the twentieth century. Dr. Hashas does so by looking at both the Arab and the Berber/Amazigh Muslim authors, such as al-Mokhtar al-Soussi (d.1963) and his 20-volume encyclopedic work "Al-Ma'sul" المعسول, Allal al-Fassi (d.1974), and Taha Abderrahmane (1944-).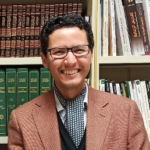 In the second part, Dr. Meriem El Haitami focuses on Muslim feminism in Morocco, by highlighting various schools of feminism: secular feminism which is, nevertheless, inspired by religion, Muslim feminism, and Islamist feminism. Dr. El Haitami talks about the legacy of Fatema Mernissi (d.2015) and Asma Lamrabet (1961-) as well as about female piety in Morocco.
Guests:
Dr. Mohammed Hashas is currently a Research Fellow affiliate to Leibniz-Zentrum Moderner Orient (ZMO) in Berlin, and is a Faculty Member (adjunct) at the Department of Political Science of Luiss University of Rome, where he teaches Islam in Europe, and from which he holds PhD in Political Theory (2013). Dr. Hashas previously taught also at The American University of Rome (AUR, 2014-2015; 2018-2019). He is the author of The Idea of European Islam: Religion, Ethics, Politics and Perpetual Modernity (Routledge, 2019). Dr. Hashas is currently editing a volume on contemporary Moroccan thought.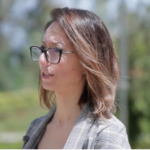 Dr. Meriem El Haitami is an Assistant Professor specializing in Gender and Religion at l'Université Internationale de Rabat in Morocco, and the Morocco-based PI for a 4-year multi-institutional project entitled "Gender, Politics and Critique in the MENA: Towards a Critical History of Feminism, 1970s until Today," funded by the Swiss Programme for International Research. She holds a jointly-supervised PhD in Cultural Studies from Sidi Mohammed Ben Abdellah University in Fes and SUNY Binghamton, NY. Dr. El Haitami's research explores trends of Islamic feminism in post-2003 Morocco, gender perspectives in preventing and countering violent extremism and the role of women in state religious policy and Islamic scholarship. She has been awarded numerous research fellowships including the American Academy of Religion Award and the Global Religion Research Initiative to pursue research on Morocco's deradicalization processes, as well as the reshaping of urban subjectivities through the reinvention of Sufism in Morocco.