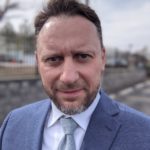 Ermin Sinanović hosts Dr. Syed Muhammad Khairudin Aljunied, an associate professor of history and Malay studies at the National University of Singapore on the theme of Muslim cosmopolitanism. What is Muslim cosmopolitanism and why is it important today? What are the features of Muslim cosmopolitanism in Southeast Asia? This riveting discussion, covering Islam in Indonesia, Malaysia, Singapore, and other Southeast Asian countries, highlights the global movement of people and ideas. It explores interactions among people of various ethnicities, races, and religions. It covers the role of Muslim women in cosmopolitanism, and how the secular state limits cosmopolitan understandings.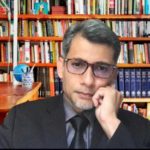 Dr. Khairudin Aljunied is a Senior Fellow at the Alwaleed Bin Talal Center for Muslim-Christian Understanding at the Edmund A. Walsh School of Foreign Service at Georgetown University, as well as an Associate Professor at the Faculty of Arts and Social Sciences, National University of Singapore (NUS). Dr. Aljunied completed his doctorate at the School of Oriental and African Studies, London in 2008. His most recent book was Islam in Malaysia: An Entwined History (Oxford University Press, 2019).
Islam on the Edges is a collaborative product of the Center for Islam in the Contemporary World (CICW) at Shenandoah University and The Maydan Podcast.