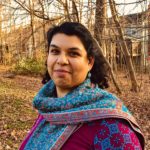 In this episode, Saadia Yacoob speaks with Pernilla Myrne and Laury Silvers about the limits of historical sources, the methods historians employ to uncover the lives of the marginalized in society, and the role of the imaginative as a space for giving voice to the silenced.
Sources cited in the episode:
Abdel-Latif, Sara. "Narrativizing Early Mystic and Sufi Women: Mechanisms of gendering in Sufi hagiographies," Routledge Handbook of Sufism. Abingdon: Routledge, 2021.
Jones-Rogers, Stephanie. They Were Her Property: White Women as Slave-Owners in the American South. Yale University Press, 2019.
Mahmood, Saba. Politics of Piety: The Islamic Revival and the Feminist Subject. Princeton: Princeton University Press, 2011.
Nguyen, Martin. Sufi Master and Qur'an Scholar. Oxford: Oxford University Press, 2012.
Contributors: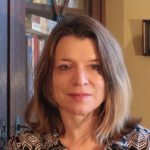 Pernilla Myrne is an Associate Professor of Arabic Literature and History at the University of Gothenburg, Sweden. She has published on the representation of women and women as creative agents in pre-modern Arabic literature, including the monograph Female Sexuality in the Early Medieval Islamic World (IB Tauris, 2020), history of emotions and slavery. Her current research explores the manuscript traditions and reception of medieval Arabic sex advice manuals, aiming at looking into attitudes to sexuality in the medieval Islamic world.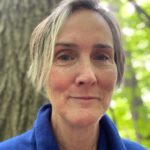 Laury Silvers is a retired historian of early Sufism and the lives and practices of early pious and mystic women who writes historical mysteries set in the time and place of her research. Follow her on Twitter @waraqamusa and explore her website for the historical background of the novels and audio readings.
The first two of her historical mysteries The Lover and The Jealous in the Sufi Mysteries quartet are available for purchase, with additional information on her website www.llsilvers.com.