In this episode of On The Square, Sapelo Square Senior Editor Su'ad Abdul Khabeer  talks with Gilary Massa-Machado a community activist from Canada, Tahir Fuzile Sitoto, a lecturer from South Africa, and Ismael Lea South, a community and youth consultant from United Kingdom on the differences and the shared experiences of being Black and Muslim in the twenty-first century.
---
In this episode of On The Square, we are in a diasporic mood! We talk with Gilary Massa-Machado from Canada, Tahir Fuzile Sitoto, a lecturer from South Africa, and Ismael Lea South, a community and youth consultant from United Kingdom on the differences and the shared experiences of being Black and Muslim in the 21st century.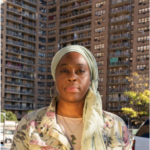 Our guests share some of the histories of the Black Muslim experience where they live, describe relationships between Black Muslims and skinfolk who aren't Muslim and what anti-Blackness in their local Muslim spaces looks like. They also discuss what they love about being Black African and Muslim. The conversation ends on the poignant question: what does the future look like? (Spoiler alert: It looks bright!)
To the question, What's your Black Muslim Theme Song?,Tahir chose Zikr by jazz great Abdullah Ibrahim. A salsera at heart, Gilary was leaning toward Aguanile by Willie Colon and Hector Lavoe but ultimately chose Black Gold by fellow Torontonian Timaj Garad. Ismael had two top picks: Muhammad Walks by Lupe Fiasco and Love Di Ramadan by the UK dub poet, Ahmad Ikhlas.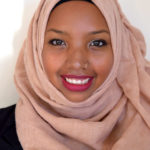 Gilary Massa (She/Her) is a proud Afro-Latina Muslim who lives in Toronto Canada with her husband and two young children. She has a long-standing history in community engagement, public education, and activism related to equity, human rights, and social justice. With roots in both the labor movement and Student movement, Gilary has spent the last 15 years supporting school boards, advocacy organizations, labor unions, government agencies, and private enterprises through organizational change work that centers on human rights, equity, and inclusion. Gilary is driven by her own experiences as a black, immigrant, Muslim woman, and her practice is rooted, first and foremost in the community.  She has a  deep commitment to creating institutional and government policies and programming that are informed by the people that are impacted the most.
Her writings can be found in Until We Are Free: Reflections On Black Lives Matter In Canada. Gilary currently is the Founder and Lead Consultant of Inclusive Leaders and holds a Master's in Leadership and Community Engagement from York University. She is also confounder of The Sisters Retreat.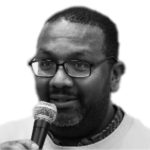 Ismael Lea South is an independent youth work consultant and cultural researcher. He is also the founder of The Salam Project which is an award winning youth engagement social enterprise that works in London and Manchester. He works with various Black (African/Afro Caribbean) Churches and Mosques around England. For over 10 years he has been very active in anti youth crime, Black British history in the British school curriculum advocacy and ex-offender resettlement.  He manages cultural research/youth engagement projects for institutions, publishers, local authorities, community cohesion organisations, faith institutions, statutory organisations & universities around the UK.  He is a strong advocate for youth workers and organisations to embrace social entrepreneurship. Ismael is also the co-founder of a passion project with Rakin Niass of Sunlight Education. This project is a new marriage matchmaking site that will be launched in January called 'Black Muslim Love.' Ismael is a married father of 2 who lives and works between London and Manchester.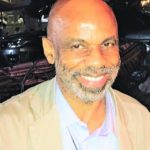 Ṭāhir Fuzile Sitoto is a Lecturer in the School of Religion, Philosophy and Classics at the University of KwaZulu-Natal, Howard Campus in Durban, South Africa. Between 2004 and 2006 he was a Fulbright Scholar at the State University of New York in the program Philosophy, Interpretation and Culture at Binghamton. A graduate of the University of Cape Town where he obtained his PhD under the supervision of Professor AK Tayob, he has also studied at King Saud University, Arabic Language Institute in Riyadh, Saudi Arabia. His research focus is on Black/Africana Existential Thought and Philosophy, Black African Muslim Identity and Subjectivities as well as Islam and Race. Also, he has a keen interest on the study of Islam as a spiritual category, Ethics, Religion in poetry, arts, and jazz. Some of his publications have appeared as either chapters in book publications like Religion and Spirituality in South Africa: New Perspectives (2009), Who is an African: Race, Identity in Post-apartheid South Africa (2017), or in academic journals such as Islamic Africa (2018), Journal for Islamic Studies, Journal of African Christian Thought, and, Postscripts: The Journal of Sacred Texts & Contemporary Worlds. Ṭāhir was born in the Eastern Cape, in the industrial town of Uitenhage near Port Elizabeth (now Nelson Mandela Metropole in South Africa). Before pursuing the academic and intellectual vocation, was involved in various youth movements in the anti-apartheid struggle as well as other community-based activist organisations.
Credits:
On The Square's theme music was created by Fanatik OnBeats.
Artwork for On The Square was created by Scheme of Things Graphics.