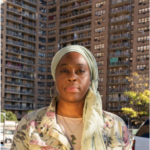 In this episode of On The Square, we talk about sex! Sapelo Square Senior Editor Su'ad Abdul Khabeer speaks with The Village Auntie, Angelica Lindsey-Ali, a certified sexual health educator and expert on all things sex, intimacy and womanhood from an African and Islamic perspective. In this kitchen table conversation, Ali shares the story of how she became The Village Auntie and developed a multifaceted approach to sexual health that brings together spirituality, trauma-informed care, decolonization, and communal healing. She also discusses the importance of rites of passage and the impact of the hyper-sexualization of Black bodies on Black Muslim women's and men's conceptions of themselves and on inter-racial relations within Muslim communities. She also clarifies if it is "Auntie" or "Aunty" and if what happens in village, the stays in the village? 
To the question, "What is your Black Muslim theme song?," The Village Auntie chose Space Traveler's Lullaby by Kamasi Washington.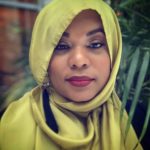 Angelica Lindsey-Ali is a certified sexual health educator and wellness coach with over 20 years of experience in providing education and support. Popularly known as The Village Auntie, Lindsey-Ali provides one-to-one coaching and women-only workshops on sex, intimacy, and womanhood from an African and Islamic perspective. Angelica recently expanded her educational platform by founding The Village Auntie (TVA) Institute in September 2020, to serve as a central space of learning about building and teaching about healthy sexual relationships. Ali is also a storyteller and host with The Moth.
Credits:
On The Square's theme music was created by Fanatik OnBeats.
Artwork for On The Square was created by Scheme of Things Graphics.