In this episode On The Square commemorates Black August. Sapelo Square Senior Editor Su'ad Abdul Khabeer speaks with community activist, playwright, freedom fighter, and chairperson of the National Jericho Movement, Jihad Abdulmumit, about Freedom and Self-Determination.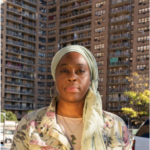 In this wide-reaching conversation Abdulmumit tells the story of the direct role he played in the Black freedom struggles of the 1960s/1970s and the heavy price he paid for his involvement in the Black Liberation Movement. Abdulmumit served 23 years of his life in prison as a domestic political prisoner and in this discussion he sheds light on the plight of political prisoners and how Islam shapes his commitment to the Black Liberation struggle. Abdulmumit also speaks to the role the arts play in the quest for freedom and self-determination and shares his thoughts on how the struggle for freedom and self-determination has changed since the 1970s. 
To the question, "What is your Black Muslim theme song?," Abdulmumit chose Nina Simone's "To Be Young, Gifted and Black" – with lyrics added by his artist children to include the Muslim experience.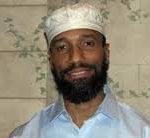 See these resources to learn more about: 
Domestic political prisoners and the Jericho Movement 
The Spirit of Mandela October Tribunal
Jihad Abdulmumit joined the Black Panther Party at sixteen years-old and eventually went underground in the ranks of the Black Liberation Army. Abdulmumit was a domestic political prisoner who served 23 years of his life in prison for his involvement in the Black Liberation Movement. He is currently the Chairperson for JERICHO, a vanguard organization that supports domestic political prisoners/POWs and calls for their freedom/amnesty from prison. He presently lives in Richmond, VA. with his family and works as a Community Case Manager at a free health clinic and gives HIV/STI workshops in schools and prisons, supports HIV + inmates upon their release. A playwright, he has written, directed and produced dozens of children and adult plays for spiritual, social, and political awareness, motivation and upliftment.  He and his wife own their own community theater company – For Our Children. 
Credits:
This episode includes excerpts from archival clips of the Black Panther Party preserved in the National Archives. It also includes a clip from an interview with Nina Simone.
On The Square's theme music was created by Fanatik OnBeats.
Artwork for On The Square was created by Scheme of Things Graphics.