This interview has us moving out of our wheelhouse a bit. We've been listening to people who inhabit some sort of space in the Muslim or Muslim-majority world. Our geographies have been loose. They're about to get a little looser. We're talking to people who work in the public humanities space though and that's been part of what we've been focusing on. How do we make history accessible and why it's not simply a case of making more lecture videos available online. My core belief is that communities deserve creative, beautiful work, which requires thought.
"At the same time, labor has been at the heart of this series. How do we honor and finance the labor of those within our public humanities, public scholarship community?"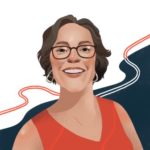 Welcome to Knowledge and its Producers, a limited series from the Maydan produced by me, NA Mansour. In each episode, we'll be talking to people who are at the forefront of knowledge production, typically away from the traditional educational power structures. We will be talking to people who curate, who edit, who run research centers, who write, and more. My field is Islamic studies and we'll be talking to people who fit into the study of Islam and the Muslim-majority world. That doesn't mean they'll be Muslim themselves or Arab or Turkish; it just means we don't have perfect terms for describing this big intersecting world. Yet. The goal is to get a wide variety of people talking about different ways of accessing history, ideas, and more. To uplift the people we are interviewing. And to inspire you.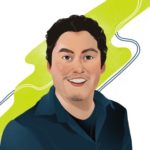 Today we will be talking to the founders and editors of Contingent Magazine,  Marc Reyes and Erin Bartram. Contingent aims at making history accessible to all while supporting academics who don't have job security. I hope you enjoy talking to them as much as I do; there's a lot of laughter in this interview. Bill Black is also a co-founder of Contingent Magazine, but he wasn't available for this interview. 

Just a heads up. We will be using some acronyms this episode and I didn't catch them while we were recording. The AHA is the American Historical Association.  You don't need to remember these specifically but when acronyms comes up, just remember those are professional associations that throw yearly conferences. 
Thank you for listening and again a big thank you to Erin and Marc.  You can follow Contingent @Contingent_Mag on Twitter. Marc Reyes is @Marc_A_Reyes84 and Erin Bartram is @erin_bartram. Bill Black is @williamrblack. You can follow me @NAMansour26 and you can follow the Maydan @theMaydan on twitter. The production team includes Micah Hughes who you can follow @MicahAHughes and Ahmet Tekelioglu and most importantly, audio editor who does our post-production, Sophie Potts. A big thank you to the Luce Foundation.  Our music is by Blue Dot Sessions.  Be sure to subscribe or follow The Maydan on social media for upcoming episodes and more in the Maydan's selection of podcasts.