In this guest episode of Maydan Podcast, our Editor-in-Chief Dr. Ahmet Selim Tekelioglu hosts Dr. Radwan Masmoudi and Dr. Dalia Fahmy from the Center for the Study of Islam and Democracy (CSID )for a conversation on CSID's 21st Annual Conference, "Why the US Should Support Democracy in the Muslim World, and How?" taking place in Washington, DC on June 1, 2023. Dr. Masmoudi talks about CSID's past and present work, and Dr. Fahmy, who serves on the board of CSID and is the Program Chair for the Conference, details the questions and concerns that shaped the star-studded one-day conference.
---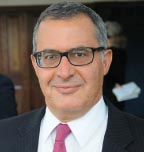 Radwan A. Masmoudi is the Founder and President of the Center of the Study of Islam & Democracy (CSID), a Washington-based non-profit think tank dedicated to promoting democracy in the Muslim world. Radwan is also Advisor to Sheikh Rached Ghannouchi on US-Tunisian Relations. He has written and published several articles and papers on the topics of democracy, diversity, human rights, and tolerance in Islam. He is active with local Muslim organizations, and was elected as member of the Board of Director of the Muslim Community Center, in Silver Spring, Maryland. He was Founding member and President of the Tunisian Scientific Society (TSS), and a member of the board of the American Council for the Study of Islamic Societies (ACSIS) and the International Forum for Islamic Dialogue (IFID). In April 2012, he was elected as a member of the Steering Committee of the World Movement for Democracy.
Radwan appears regularly on radio and TV shows, including Voice of America, FoxNews, CNN, CBS, CNBC, NPR, Al-Jazeera, Algerian TV, al-Mustakillah TV, Press TV, Tunisia TV, etc. He is an expert on democracy, freedom, and human rights in Islam, at speaks often at major public policy think tanks, such as the Brookings Institute, the Carnegie Endowment for International Peace, the Cato Institute, etc.
Dr. Masmoudi holds a Master's Degree and Ph.D. in Mechanical Engineering and Robotics, from the Massachusetts Institute of Technology (MIT).
---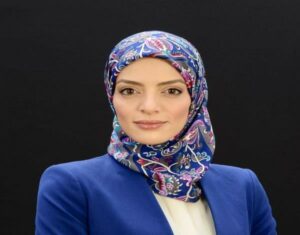 Dalia F. Fahmy is Associate Professor of Political Science and Director of International Relations at LIU Brooklyn where she teaches courses on US Foreign Policy, World Politics, International Relations, Military and Defense Policy, Causes of War, and Politics of the Middle East. She is currently a Visiting Scholar at the Center for the Study of Genocide and Human Rights at Rutgers University . Dr. Fahmy received her B.A. from New York University in politics and Middle Eastern studies, with a minor in peace and global policy studies. Dr. Fahmy then completed an M.A. from New York University in international relations. While pursuing her Ph.D. in political science at Rutgers University, she earned a second M.A. in comparative politics. Dr. Fahmy's current research examines the intellectual and political development of modern Islamist movements. Among other publications, she is the co-editor of Egypt and the Contradictions of Liberalism: Illiberal Intelligentsia and the Future of Egyptian Democracy (Oneworld, 2017).