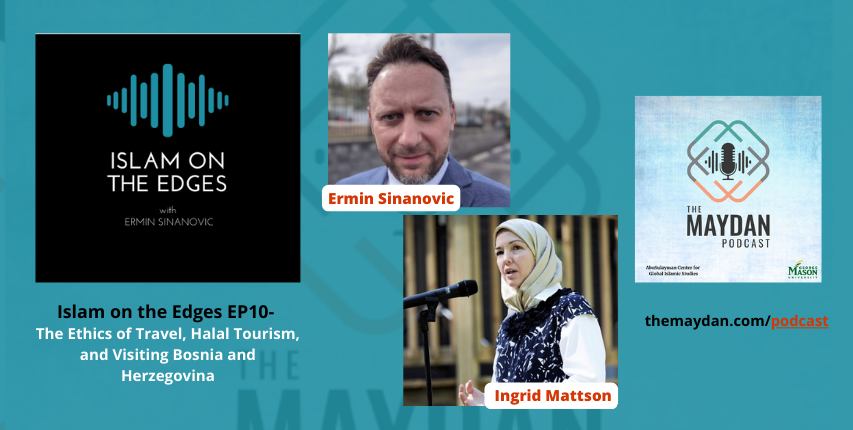 In episode 10 of the "Islam on the Edges" podcast, Ermin Sinanović talks with Prof. Ingrid Mattson about her recent visit to Bosnia and Herzegovina. Religious tourism, including the Muslim version of "halal tourism," has been on the rise all over the world and in all religions. Prof. Mattson reflects on her visit to Bosnia by talking about the ethics of travel, importance of blending the built environment with nature, and Muslim practices in Bosnia and Herzegovina.
---
Welcome to episode 10 of Islam on the Edges channel of the Maydan Podcast, a project by the Abu Sulayman Center for Global Islamic Studies at George Mason University in Virginia. In this episode, we discuss Prof. Ingrid Mattson's recent visit to one of the emerging destinations in the Balkans, Bosnia and Herzegovina. With its rich Islamic history, dating back to the Ottoman era and extending to the present, Bosnia has become an important visit site for Muslims from all over the world, but primarily from the Arab Gulf countries, Turkey, and Western Muslims, including from the United States, Canada, and the United Kingdom.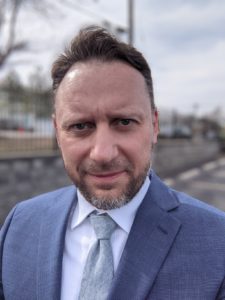 Halal tourism, a sub-category of religious tourism, caters to Muslims by providing Muslim-friendly destinations and content, such as prayer spaces, halal food, and Muslim historical sites. According to BBC, "the Muslim travel market is expected to reach $300 billion by 2026."
Bosnia and Herzegovina is an interesting case. According to the 2013 census, Bosnia is barely a majority Muslim country, with just over 50% of population identifying as Muslim. Yet, they are heavily concentrated in the part of the country that hasn't been ethnically cleansed by the Serb and (to a lesser extent) Croat paramilitary forces during the brutal aggression in the 1990s. Combining a rich Ottoman legacy with a more recent secular experience under the communist regime, Bosnia and Herzegovina provides an interesting mix of being situated in Europe and having a considerable Muslim presence and legacy.
Prof. Mattson reflects on the ethics of travel, pointing to the huge carbon footprint of air travel. She explains the need for ethical dealing with the environment and the populations one is visiting. In Bosnia and Herzegovina, this is even more sensitive due to the recent memory of genocide, ethnic cleansing, and war crimes. Respectful listening and empathy are some of the key elements of the ethics of travel.
While sharing her experiences, Prof. Mattson talks about the beauty of Bosnian mosques and their human proportions. She reflects on female prayer spaces in Bosnian mosques that could serve as a good example of inclusion and spirituality. We hope you will enjoy this episode.
---
Dr. Ingrid Mattson was born and raised in Canada, earning a BA (hons) in Philosophy and Fine Arts, then moved to the United States to study at the University of Chicago, earning a PhD in Near Eastern Language and Civilizations in 1999.  From 1998 to 2012 she was Professor of Islamic Studies at Hartford Seminary in Connecticut where she developed and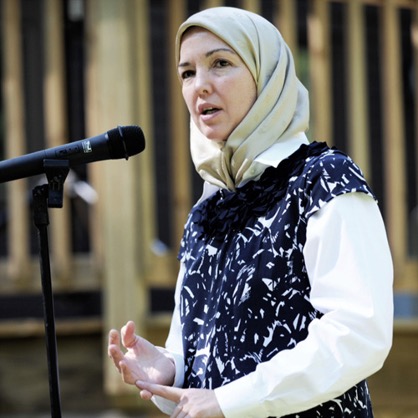 directed the first accredited graduate program for Muslim chaplains in North America and served as Director of the Macdonald Center for the Study of Islam and Christian-Muslim Relations. Since 2012 she has held the London and Windsor Community Chair in Islamic Studies at Huron University College at Western University in London, Canada.
From 2001-2010 Dr. Mattson served as vice-president, then as president of the Indiana-based Islamic Society of North America. In that position she established the Office of Interfaith and Community Engagement in Washington, DC, and facilitated new partnerships with other faith-based communities and civic organizations. Her writings, both academic and public, focus primarily Qur'an interpretation, Islamic theological ethics and interfaith relations. Her book, The Story of the Qur'an, is an academic best-seller and was distributed to libraries across the United States by the US National Endowment for the Humanities.  Dr. Mattson is a Senior Fellow of the Royal Aal al-Bayt Institute for Islamic Thought in Amman, Jordan, was a member of the Interfaith Taskforce of the White House Office of Faith-Based and Neighborhood Partnerships during the presidency of Barack Obama. She is the recipient of numerous awards as well as honorary doctorates from Trinity College (Hartford), the Chicago Theological Seminary and the University of Waterloo.
Dr. Mattson is currently working on a major project addressing spiritual and sexual abuse in Muslim spaces. The Hurma Project is committed to upholding the sacred inviolability of each person who is present in Muslim spaces by elucidating the special responsibilities of those holding power and authority and by educating those who are vulnerable about their God-given dignity and rights.