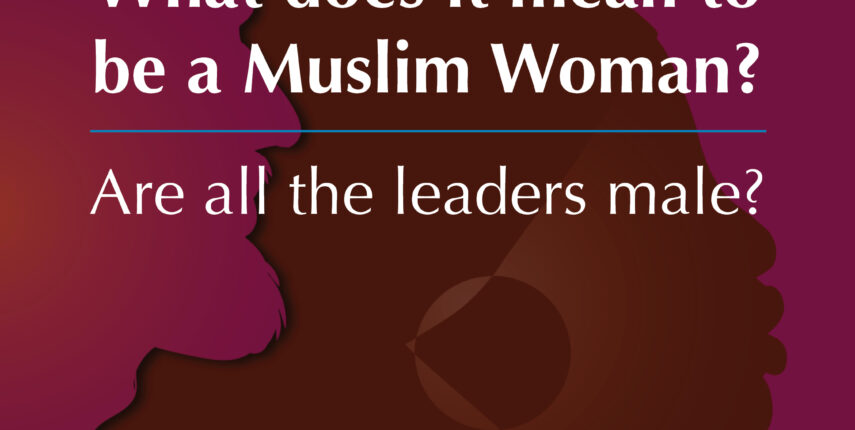 [Black American Muslim Internationalism Project ] What does it mean to be a Muslim Woman? | Are all the leaders male?
Watch the recording of the first session of a research focus on Muslim Women within the BAMI project at AbuSulayman Center for Global Islamic Studies at George Mason University- Read more about the BAMI project generously supported by the Henry Luce Foundation and led by Dr. Aminah Al-Deen here 
The session took place on November 5, 2022 and was facilitated by Dr. Su'ad Abdul Khabeer. Participants included:
Angelica Lindsey-Ali is a wife,  mother of 4, and a lifelong lover of African history and culture. She has spent the last 25 years working both locally and internationally in the fields of education, public health, refugee rights, and social work, endeavoring to help end systemic inequities inflicting Black people across the Diaspora.  She is the founder of The Village Auntie Institute.
Asha Noor is a human rights advocate, policy analyst, multimedia creative and conflict resolution expert. Noor loves preserving language and culture through programming, arts and community advocacy. She is the co-founder of 'From other to Center',  a multimedia archiving project. Noor has worked both domestically and abroad with marginalized communities, including women and children, afro-indigenous groups, refugees, undocumented communities, religious minorities and trauma victims. She has a graduate background in Conflict Analysis and Resolution, with a focus on Policy and System Transformation.
Harriet Lewis is an inspired leader with an eclectic background of over 25 years as a social entrepreneur in the private and nonprofit sectors. She is the Founder of Konesens Development, a boutique consultancy that furthers peace, inclusion, and sustainability through DEI (diversity/equity/inclusion) training and support, ESG (environmental/sustainability/governance) reporting, NGO (non-governmental organization) capacity building, and tourism development. Key clients include the Inner-City Muslim Action Network and the Zakat Foundation of America. Previously, she co-founded a global market research consultancy and has been employed as the Executive Director with organizations that serve survivors of domestic violence, refugees and immigrants, formerly incarcerated individuals, small business owners, and urban youth. In 2018, she was appointed as Honorary Consul for the Republic of Cabo Verde to the State of Illinois. She serves on the Board of Directors of Insight Chicago Hospital and Medical Center and the Jos, Nigeria-based NGO, New Era Educational and Charitable Support Foundation.
Rabiah Muhammad has taught Composition, Reading, and African American Literature at Muhammad University of Islam in Chicago, City Colleges of Chicago, Chicago State University, and Purdue University. She the author of Elijah Muhammad and Supreme Literacy (Rowman and Littlefield, 2022), and the co-author of What I Learned and What I Learnt: Teaching English While Honoring Language and Culture at a Predominantly Black Institution (2019). Her research interests include urban and cultural literacies. She has been an active member of The Nation of Islam since 1989.
Rashida James-Saadiya is the director of the Muslim Power Building Project, a cultural organizer, and independent scholar who uses Africanfuturism and spirituality to explore Black women's historical and current lived realities in America. Her scholarly and community work is research-based and interdisciplinary, stretching across the fields of sociology, social justice, and religion to challenge gender inequality, urban displacement, carcerality, and systemic racism.
Sadiyah Bashir is a mom of two, an award winning poet, and a fellow of the Muslim Women's Organizing Institute held by Muslims For Just Futures. Her poetry has been featured on media outlets such as Al-Jazeera and the Washington Post. Her first self-published book entitled "Seven" explores trauma and triumph through the lens of Black Muslim womanhood. She is currently studying psychology at Marymount University and is the Operations Coordinator at Facing Abuse in Community Environments, a nonprofit dedicated to addressing leader abuse within the Muslim community.
Seydi Sarr is an award-winning social justice advocate, human rights activist, and curator of equitable practices through lived experiences. Founder and helmswomxn of ABISA (African Bureau for Immigration & Social Affairs); co-founder of the BIBF (Black Immigrant Bail Fund). A Senegalese native, Seydi is a graduate of Wayne State University School of Social Work (BSW) and Marygrove School of Social Justice (M.A. SJ). Her passion for social equity drives her commitment to advocacy at the intersections of racial, immigration, socio-economy, religious, and gender issues. Seydi curates the vision of a multicultural, multifaceted society built on acknowledgment, understanding, courage, transformation, and service. Seydi is a court interpreter, an alumna of Detroit Equity Action Lab, Michigan Political Leadership Program, and New American Leaders.