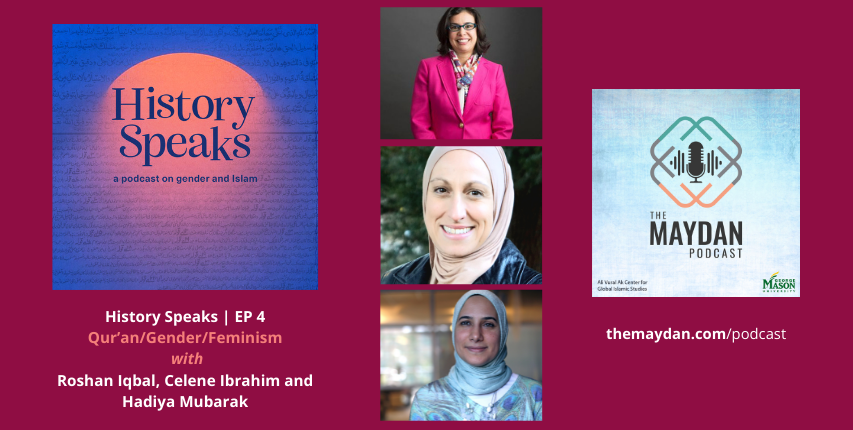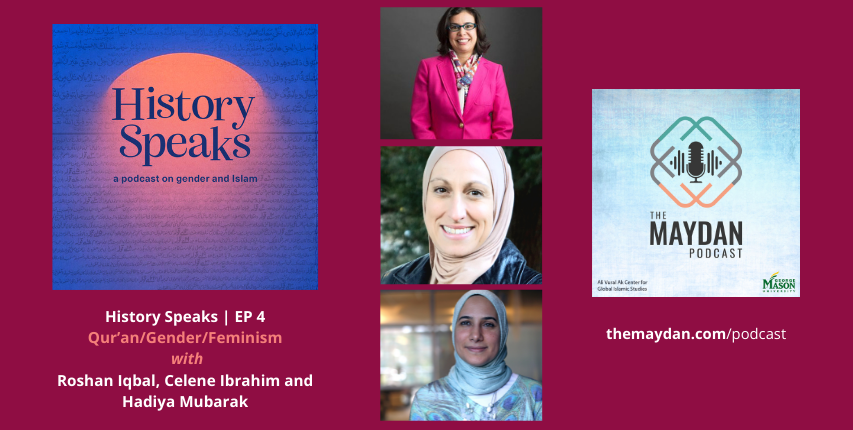 In this episode of History Speaks, Dr. Roshan Iqbal speaks with Dr. Celene Ibrahim and Dr. Hadia Mubarak on Gender as a lens to study the Qur'an, Muslim feminism, its contributions and challenges, the limits and role of texts, and questions of power and authority in academia, among other topics.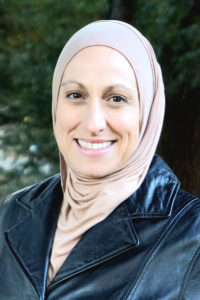 Dr. Celene Ibrahim is the author of Women and Gender in the Qur'an from Oxford University Press (2020) and Islam and Monotheism from Cambridge University Press (forthcoming 2022). She is the editor of One Nation, Indivisible: Seeking Liberty and Justice from the Pulpit to the Streets from Wipf & Stock Publishers (2019). Ibrahim holds a doctorate in Arabic and Islamic Civilizations and a master's degree in Women's and Gender Studies and Near Eastern and Judaic Studies from Brandeis University, a Masters of Divinity from Harvard University, and a bachelor's degree with the highest honors from Princeton University. She offers lectures, workshops, and seminars around the world as a trusted voice on issues of religion and civic engagement, spiritual care and chaplaincy, Islamic intellectual history, and women's studies. She can be reached at celeneibrahim.org.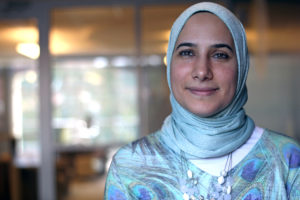 Dr. Hadia Mubarak is an Assistant Professor of Religion at Queens University of Charlotte. She previously served as Assistant Professor of Religious Studies at Guilford College and as a Research Fellow at New York University-Abu Dhabi (NYUAD). Her forthcoming book, Rebellious Wives, Neglectful Husbands: Controversies in Modern Qurʾanic Commentaries (Oxford University Press, March 2020), explores significant shifts in modern Qurʾanic commentaries on the subject of women against the backdrop of broader historical, intellectual and political developments in the early twentieth century. Mubarak completed her Ph.D. in Islamic Studies from Georgetown University, where she specialized in modern and classical Qurʾanic exegesis, Islamic feminism, and gender reform in the modern Muslim world. She currently serves as a scholar-in-residence with the Muslim Community Center of Charlotte (MCC) and a scholar with the Institute for Social Policy and Understanding (ISPU).
Mubarak's publications include, among others, "Women's Contemporary Readings of the Qur'an" in The Routledge Companion to the Qur'an (Routledge, 2021), ed. George Archer, Maria M. Dakake, Daniel A. Madigan; "Violent, Oppressed and Un-American: Muslim Women in the American Imagination" in The Personal is Political, ed. Christine Davis and Jon Crane (Brill, 2020); "Gender and Qurʾanic Exegesis" in The Routledge Handbook of Islam and Gender, ed. Justine Howe (Brill, 2020); "Change Through Continuity: A Case Study of Q. 4:34 in Ibn ʿĀshūr's Al-Taḥrīr wa-l-Tanwīr" (Journal of Qurʾanic Studies20.1 February 2018); "Breaking the Interpretive Monopoly: A Re-Examination of Verse 4:34" (Hawwa 2.3); and "Crossroads," I Speak For Myself: American Women on Being Muslim (White Cloud Press, 2011). You can read her work at https://Queens.academia.edu/HadiaMubarak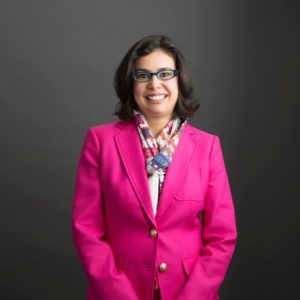 Dr. Roshan Iqbal hails from a small hamlet of 20 million–Karachi, Pakistan. She received her PhD in Islamic Studies from Georgetown University. Prior to this she read for her MPhil at the University of Cambridge. She has studied in Pakistan, the US, Morocco, Egypt, Jordon, the UK, and Iran. Her research interests include gender and sexuality in the Qur'an, Islamic Law, Film and Media Studies, and modern Muslim intellectuals. Her forthcoming book is titled, 'Marital and Sexual Ethics in Islamic Law: Rethinking Temporary Marriage.' As an associate professor at Agnes Scott College, she teaches classes in the Religious Studies department and also classes that are cross-listed with Women, Gender, and Sexuality Studies and Film Studies. When she is not working, she loves talking to her family and friends on the phone (thank you, unlimited plans), tracking fashion (sartorial flourishes are such fun), watching films (love! love! love!), reading novels (never enough), painting watercolors (less and less poorly), and cooking new dishes (sometimes successfully).