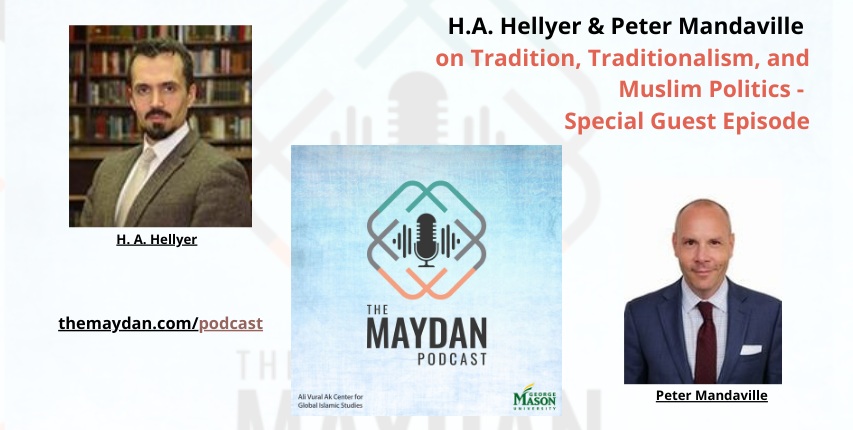 In this episode of

Maydan Podcast

, CGIS Director

Peter Mandaville

speaks with

H.A. Hellyer

,

a scholar and analyst unique in his experience in studying religious establishments worldwide and the halls of policy-making in the West.
Hellyer and Mandaville talk about a number of themes spurred by the wave of changes taking place not only in the Middle East but also in Southeast Asia that has impacted the relationship between policy elites and the ulama- scholarly classes, as well as intra-scholarly relationships. They discuss the meaning of authority and normativity, the movements of scholarly networks, as well as on the ground developments stemming from changes in the Syrian landscape, the tumultuous politics of the region, and Western 'myopia' about these developments.

Dr. H.A. Hellyer

, FRSA, is a fellow at Cambridge University, a senior associate fellow at the Royal United Services Institute in London, and a nonresident scholar at the Carnegie Endowment for International Peace. A prominent public intellectual of English and mixed Arab heritage raised on three continents, he has been clarifying the geopolitics of the Middle East, the West, and Southeast Asia to publics and governments globally for more than two decades. In 2020, he was elected to be a fellow of the UK's Royal Society of Arts in recognition of his scholarship and analysis in international relations, security, and belief.