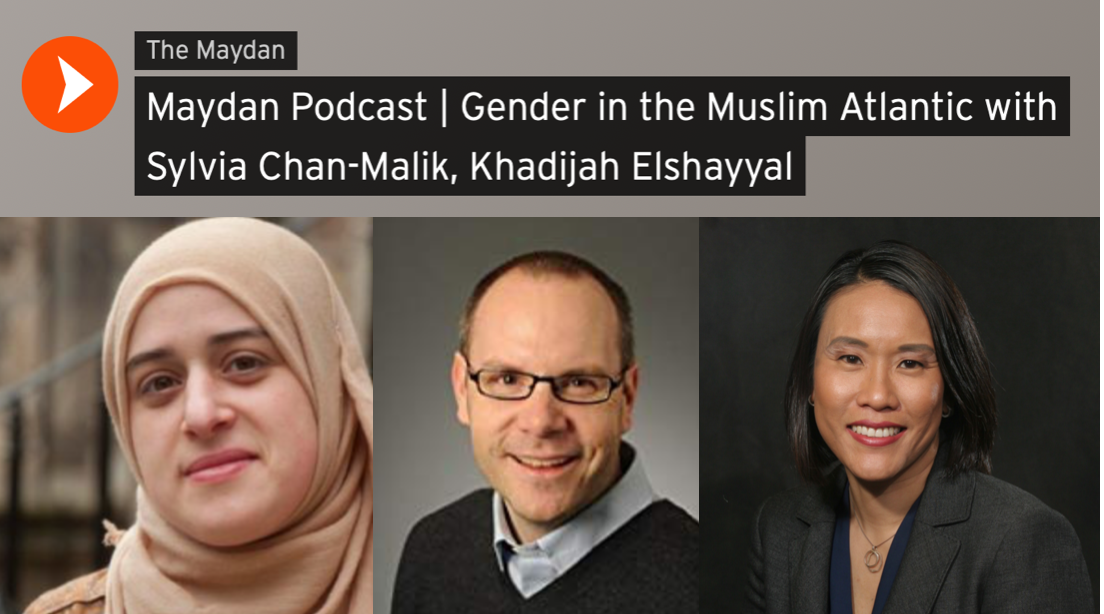 In this episode of Maydan Podcast, Peter Mandaville speaks with Sylvia Chan-Malik and Khadijah Elshayyal; two scholars whose research intersect themes related to Islam and Gender on two sides of the Atlantic.
For more information on the Muslim Atlantic project, visit www.muslimatlantic.com.
Be sure to visit The Maydan Podcast pages on SoundCloud and Apple iTunes for our previous content including interviews and lectures including with Muhammad Isa Waley and Shahed Amanullah  and stay tuned for more content in the coming weeks.