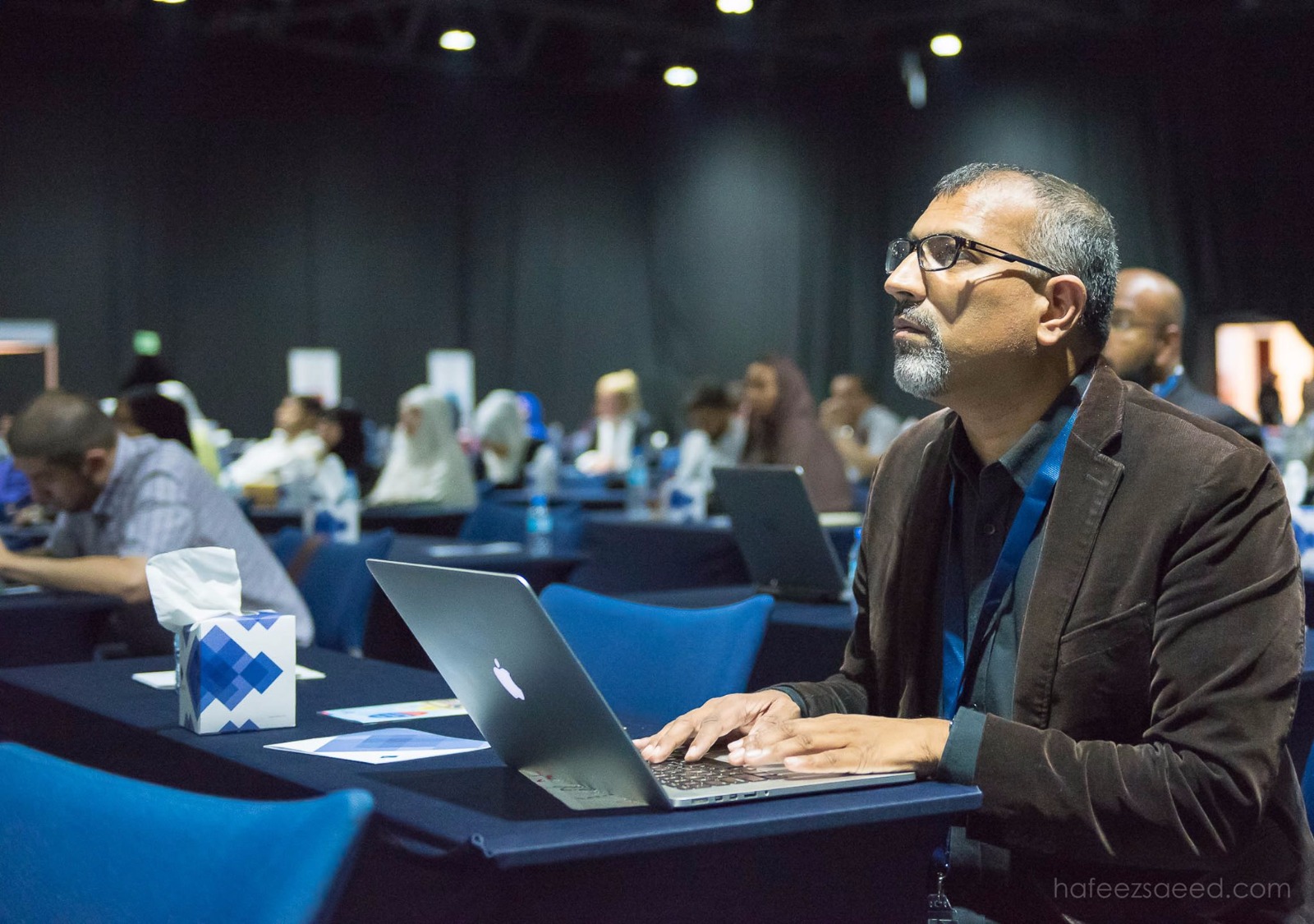 We are excited to launch The Maydan Podcast with a discussion between Ali Vural Ak Center for Global Islamic Studies at George Mason University Senior Fellow Peter Mandaville and Shahed Amanullah, co-founder and Chief Technology Officer of Affinis Labs—one of the most influential Muslim figures in the worlds of technology and social entrepreneurship. Their wide-ranging conversation about Muslims and technology covers a broad set of timely issues, including the impact of the Internet on traditional structures of religious authority in the Muslim world; the little known story of the pioneering role played by Muslims in the Silicon Valley venture capital scene; and how technology, social media, and new apps are changing the way Muslims think about their religious identity and practice.
Shahed Amanullah is Co-Founder and Chief Technology Officer of Affinis Labs, a social innovation firm that focuses on fostering positive change through entrepreneurship. Shahed is also the co-founder of Zakatify, an app developed in collaboration with PayPal Giving Fund that empowers charitable giving. Shahed served as Senior Advisor for Technology at the US Department of State in the bureaus of Secretaries of State John Kerry and Hillary Clinton. Recognized three times as one of the 500 most influential Muslims in the world and also as one of the 50 most influential entrepreneurs in the global Islamic economy, Shahed founded Altmuslim, an online magazine with 2.5 million annual unique users, and served as its editor-in-chief for 10 years before its 2011 acquisition by Patheos/Beliefnet. In 1998, he created Zabihah, the world's first and largest Halal restaurant guide, with 10 million annual users and 500,000 app downloads. He has served on the boards of nearly a dozen non-profit organizations focused on Muslim identities, served on Virginia Governor Terry McAuliffe's Council on Youth Entrepreneurship, and is a 2016 Truman National Security Fellow.
*The Maydan is grateful to Ibrahim Souadda of Souadda Media for our podcast theme music and the technical help he extended in the post-production phase of this interview.