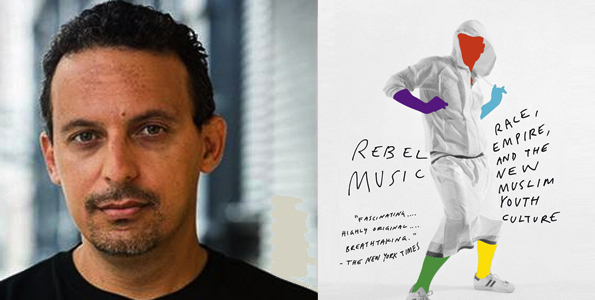 This fascinating, timely, and important book on the connection between music and political activism among Muslim youth around the world looks at how hip-hop, jazz, and reggae, along with Andalusian and Gnawa music, have become a means of building community and expressing protest in the face of the West's policies in the War on Terror. Hisham Aidi interviews musicians and activists, and reports from music festivals and concerts in the United States, Europe, North Africa, and South America, to give us an up-close sense of the identities and art forms of urban Muslim youth.
We see how the current cultural and political turmoil in Europe's urban periphery echoes that moment in the 1910s when Islamic movements began appearing among African-Americans in northern American cities, and how the Black Freedom Movement and the words of Malcolm X have inspired the increasing racialization and radicalization of young Muslims today. More unexpected is how the United States and some of its allies have used hip-hop and Sufi music to try to deradicalize Muslim youth abroad.
Aidi's interviews with jazz musicians who embraced Islam in the post–World War II years and took their music to Europe and Africa recall the 1920s, when jazz inspired cultural ferment in Europe and North Africa. And his conversations with the last of the great Algerian Andalusi musicians, who migrated to Paris's Latin Quarter after the outbreak of the Algerian War in 1954, speak for the musical symbiosis between Muslims and Jews in the kasbah that attracted the attention of the great anticolonial thinker Frantz Fanon.
Illuminating and groundbreaking, Rebel Music takes the pulse of the phenomenon of this new youth culture and reveals not only the rich historical context from which it is drawn but also how it can foretell future social and political change.
Hisham Aidi is Lecturer in Discipline of International and Public Affairs at Columbia University. His work has appeared in The Atlantic, Foreign Affairs, Al Jazeera, and Salon. He is the author of Redeploying the State: Corporatism, Neoliberalism and Coalition Politics, and is the co-editor, with Manning Marable, of Black Routes to Islam.
Held as part of Fall for the Book 2015
Recorded on Oct. 1, 2015