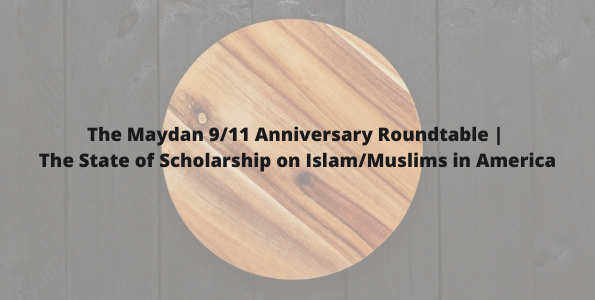 Maydan editors asked a number of scholars within the broader field of Islamic studies to reflect on the 20th anniversary of September 11 and its impact on their field of expertise/interest. Maydan will publish these brief responses individually and in the form of a roundtable. Our second contribution is from Professor Sally Howell.
Sally Howell | Scholarship on Arab-American Studies and Islamic Studies in the Post 9/11 Era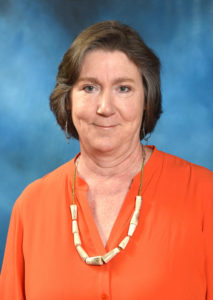 Maydan: What has been the most consequential impact of 9/11 for your field of study?
I remember attending the American Studies Association meeting in Detroit in the fall of 2000. The conference theme was "American Studies in the World/The World in American Studies," so I was discouraged to find no panels on Arab or Muslim Americans, no books in the book fair, no chapters in the edited volumes I looked through. The local organizing committee did not think to include a tour of Dearborn or other Arab/Muslim spaces in the area. It is difficult to imagine something like this happening today. The conference now includes many panels and roundtables that address these topics and the Arab American Studies Association holds its annual meetings at ASA, alternating years with MESA. Arab Americanists were in the process of organizing as a group of scholars before 9/11, but we were a small group back then, most of us working in the field of literature or on topics that were local in scope, descriptive in nature, with scant visibility or opportunity.
All of this changed after September 11, 2001. Suddenly our work was in the spotlight. We were sought out by journalists, academic and popular presses, and by foundations like Russel Sage and the Carnegie Corporation. Suddenly there was opportunity where there had been none, and it came at a very high cost. The communities we work in (and most of us come from) were now under siege. They/we were everywhere subject to massive government surveillance efforts, hostile public scrutiny, and not infrequent attack. For many years, it was hard to speak about Arabs or Muslims without referencing September 11 and the awkward ways in which these communities had been pulled into the public telling and remembering of the attacks and their aftermath (just as we are doing here!).
With new funding opportunities came new studies of Arabs and Muslims in the US. The 2003 Detroit Arab American Study was a part of this efflorescence. Pew began to survey American Muslims shortly thereafter, in 2006, and to interview Muslims around the world as well. Universities began to run searches for scholars at work on Arab American, and especially Muslim American, topics. The Center for Arab American Studies where I work predated 9/11, but now there are centers on many campuses, some of them well-endowed, like the Khayrallah Center at NCSU, and well-staffed, like the two University of Michigan programs. The Arab American Studies Association, established in 2012, is growing steadily and organizing ever-larger conferences.
The field of Muslim American studies was not as far along in 2001. In her 2002 review of the field (commissioned by the Russell Sage Foundation), Karen Leonard bemoaned the fact that so few of the sources she reviewed were in meaningful dialog with each other. Many scholars were area studies specialists rather than Americanists, their expertise focusing on one immigrant population or another, not on larger American contexts or interactions among Muslim groups. The literatures on Black American Muslims were more advanced, but they were largely uninterested in the immigrant experience. This too changed noticeably after 9/11. Oddly, however, many of the new studies focused on Islam itself rather than on Muslims or Muslim Americans. When Muslim communities or individuals were the focus, they were often portrayed as (perceived) threats to other Americans or as victims. We saw much less investment in ethnography or in detailed community studies that could tell us important things about how Muslim Americans live today, or how their identities have changed over time.
What are some field-shaping works (book, article, report, film, documentary) that influenced your sub-field in the post 9/11 era?
Feminist scholars and those working in critical race theory, or critical ethnic studies, have really lifted the field and made our work more relevant. Just as Muslim American institutions responded to the 9/11 backlash by building stronger alliances across boundaries of class, race, sectarian difference, national origin, and region, so too did the scholarship. This intellectual bridge building is ongoing, and necessary. For me, it has been fascinating to observe and participate in this conversation.
Books I have found instructive include: Hayan Charara's Inclined to Speak (2008); Carol Fadda-Conrey's Contemporary Arab-American Literature (2014); Michael Gomez's Black Crescent (2005), Garrett Felber's Those Who Don't Know, Don't Say (2020); Alisa Perkins' Muslim American City (2020); Andrew Shryock's Islamophobia/Islamophilia (2010); Lilly Ballofet's Argentina in the Global Middle East (2020); Sylvia Chan-Malik's Being Muslim (2018); and Sarah Gualtieri's Other Routes (2019). There are so many excellent books. What I like about these titles is how they situate Arab or Muslim communities in a new context, expand the horizons of their subfields, or model the kind of community studies I find engaging.
 

What are some gaps in scholarship? 
I am concerned that the intense, much-warranted focus on the crises Muslims and Arabs have faced in the US since 9/11, on Islamophobia and anti-Arab racism, has conditioned us to overlook the everyday experiences of Arab Americans and Muslim Americans. How are they living, expressing themselves, worshipping, raising families? What are their needs and concerns? How are they contributing to the advancement and creativity of their towns, neighborhoods, and cities? This is where I am focusing my current work: on the visibility of Muslims in Detroit and the multiple consequences of this visibility for both Muslim and non-Muslim communities.
How (if applicable) did funding structures from foundations and the federal government influence your field of study?
Historically, there was little space or opportunity for our work. I have seen funding proposals rejected because the reviewers were prejudiced against Arabs or Muslims and did not want to encourage research on these groups. I have seen projects go unfunded because Arab and Muslim populations in the U.S. were deemed too small or too niche to warrant attention. This is much less true today than it was in the 1990s. It helps that there are now more specialists who can evaluate proposals intelligently, and without political animus. The early interest in Arab and Muslim Americans after 9/11 certainly created opportunities and resources for scholars. Much of this institutional interest was reactive, and it gradually evaporated. Nonetheless, work done to raise awareness about Islamophobia and about anti-Arab and anti-Muslim racism has opened doors. Many federal and private foundations are eager to support work on historically underfunded populations, and we can now argue convincingly that our work is important and should be part of inclusive research agendas. There has been a steady increase in funding from Muslim non-profits as well, which has helped social scientists, in particular, but also scholars working in the arts, humanities, and communications.
How do you see your sub-field of American Muslim studies evolving in the coming two decades? Are there themes that will be more prominent than others?
Among historians, I hope to see more work on the intersection of different Muslim movements and communities in the US over time. There has been a significant investment in the creation of new archival resources about Arab and Muslim Americans, and these archives are already making new scholarship possible.
We also need to focus on the millions of people displaced by the U.S. militarized response to the 9/11 attacks and the political and cultural connections that will surely emerge among these refugee and diaspora communities, in the U.S. and globally.
Finally, we have seen an amazing evolution of creative/artistic practices among both Arab Americans and Muslim Americans. New scholarship on these aspects of cultural production in the US is already happening.
---
Sally Howell is associate professor of history and director of the Center for Arab American Studies at the University of Michigan–Dearborn. Her books include Arab Detroit 9/11: Life in the Terror Decade (2011, Wayne State University Press), Old Islam in Detroit: Rediscovering the Muslim American Past (2014, Oxford University Press), and Hadha Baladuna. Arab American Narratives of Boundary and Belonging (forthcoming, Wayne State University Press).  Old Islam in Detroit was named a Michigan Notable Book by the Library of Michigan and given the Evelyn Shakir Award for non-fiction by the Arab American National Museum. Howell is also a curator of the Halal Metropolis exhibition series exploring the political and cultural impact of Muslim visibility in greater Detroit.
---