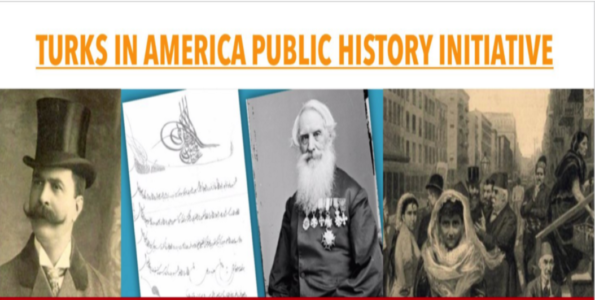 The Ali Vural Ak Center for Global Islamic Studies at George Mason University cordially invites you to the launch panel and reception for the Turks in America Public History Initiative on November 16, 2019, 2:00 pm- 5:00 pm at GMU's Fairfax Campus.
The program will feature an academic panel of three scholars who will discuss multiple aspects of Ottoman-Turkish immigration into the United States, a short multimedia presentation of the project, and a reception.
For more information on the project please visit: https://turksinamerica.com
The event will take place on Saturday, November 16 at George Mason University's Fairfax Campus, at the Fenwick Library Main Reading Room, between 2:00 pm and 5:00 pm.
Detailed information about the event and registration is available through Eventbrite.